| | |
| --- | --- |
| Our philanthropy video from Recruitment 2017: | Our bid day video from 2017: |
Letters of Recommendation

To submit an AOII recommendation you can mail them to:



Alpha Omicron Pi

Lambda Sigma Chapter

Attn: Caroline Taylor

1190 South Milledge Avenue

Athens, GA, 30605



Or to submit recommendation via email:

aoiiugarecs@gmail.com
What is recruitment like?

Visit the University of Georgia's Panhellenic Website for detailed information about recruitment!
Round One
During the first two days of Recruitment you will visit each sorority for 20 minutes. These events will introduce you to every chapter before you begin to make decisions. You will probably talk about yourself (your summer, your activities, where you are living, etc.) so don't be shy! We just want to get to know you! Round One events are high-energy and may include music, singing, and clapping. These events are short, so relax and have fun!
Round Two
Round Two is known as "Philanthropy Round." Events are 25 minutes in length and allow you to learn about our sorority's philanthropy: Juvenile Arthritis. The sorority will show a video highlighting the events they put on to raise money for important causes. If invited, you may attend up to 13 events.
Round Three
During this round, we will take time to show you around our beloved home and get to know you better. This is the round where you will wear your recruitment t-shirt. These events are 30 minutes long and if invited you may attend up to 8.
Preferential Round (Prefs)
You will be making the final decision about which sororities you prefer during this round. These events are usually more serious than previous events as we will explain what it means to be an AOII. Events are 50 minutes in length and if invited, you may attend up to two preferential events.
What do I wear?
Casual skirts and dresses are appropriate for rounds one and two. Round three will be t-shirt day. All the participants will wear their recruitment t-shirt. You will be walking a lot so comfortable footwear is essential. Heels are discouraged for Rounds 1-3. Nice dresses, skirts, or pants that you would wear to a wedding or religious service are appropriate for Pref Round. Pref events are more formal, therefore you may choose to wear black dresses and heels although please note that this is not a requirement. The most important thing during all rounds is to be yourself and make sure you feel comfortable!
Powered by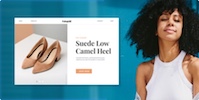 Create your own unique website with customizable templates.